An Evening with Brandon from EDWINS
An Evening with Brandon from EDWINS
On Thursday, February 16, over 180 people packed the sanctuary, and more viewers tuned in online, for An Evening with Brandon, from EDWINS, a special event presented by our Adult Education Board.
FCCH member Jon Stein interviewed Brandon Chrostowski, founder of EDWINS Leadership & Restaurant Institute, about the mission and vision of EDWINS ("Education Wins"), which gives formerly incarcerated individuals a sense of hope and a second chance at life after prison.
Following Brandon's talk, audience members enjoyed appetizers and desserts prepared by EDWINS in Fellowship Hall and had the chance to chat with Brandon one on one.
FCCH is grateful to Jon Stein and Nancy Stillwagon for their generous financial support of this program.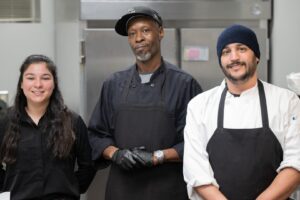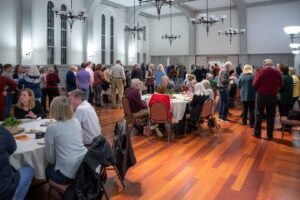 Photo Credit: Dave Longfellow